Our Portfolio
During 2014, Al Majmoua disbursed 48,099 loans for a total value of USD 61.6 million and provided non-financial services for 13,097 beneficiaries. As at 31 December 2014, Al Majmoua had 48,618 active clients and an outstanding portfolio of USD 41.1 million.

Al Majmoua's clients range from self-employed micro-entrepreneurs to women with home-based businesses, low-income workers, and small or medium-sized businesses. The main focus of Al Majmoua is women and micro-entrepreneurs, respectively representing 55% and 58% of our active clients.

Al Majmoua serves individuals from any nationality whether located in rural or urban regions; we also serve refugees and reach out to those living in remote areas and Palestinian camps all over Lebanon.


2014 active client distribution by category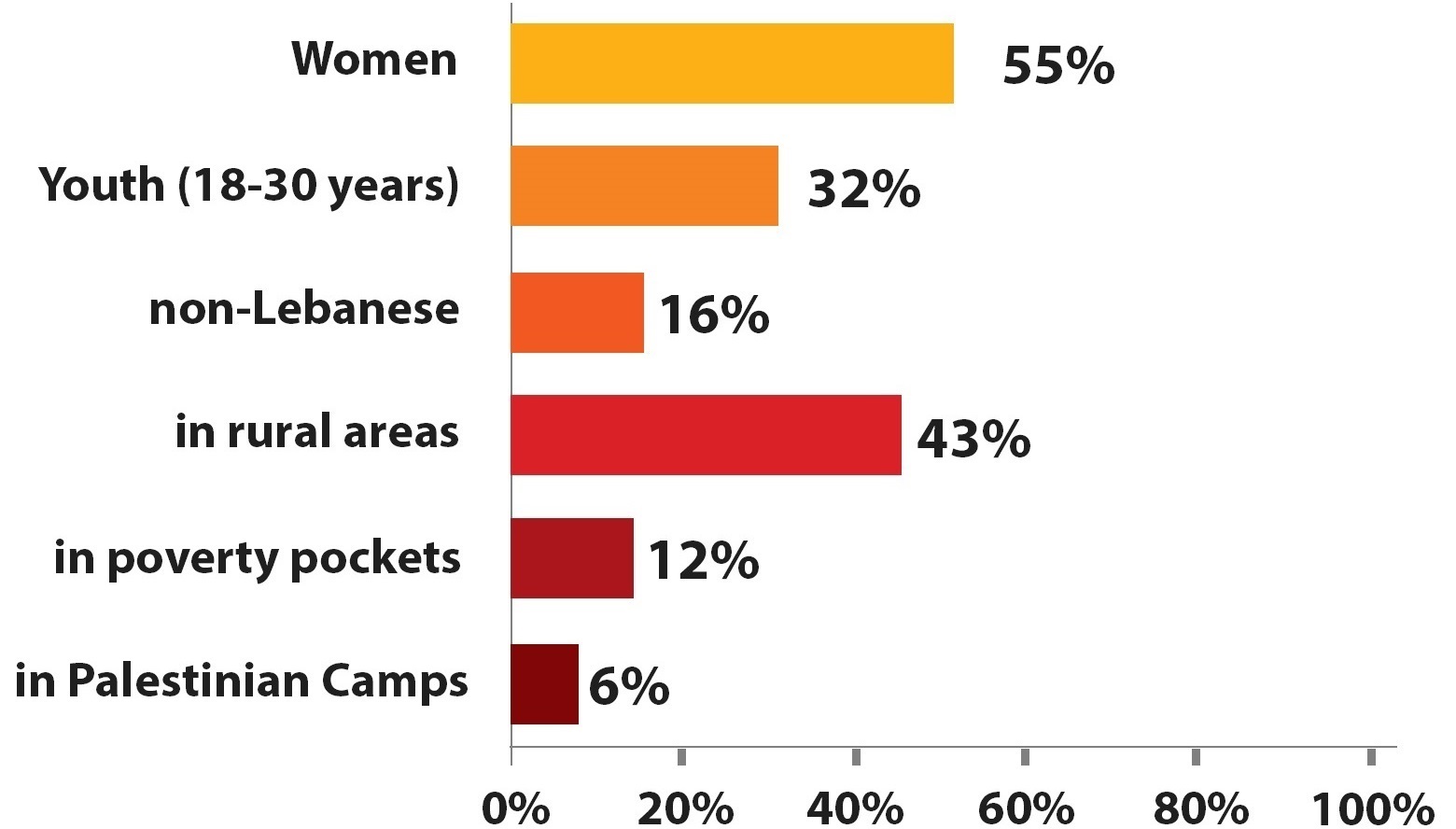 2014 NFS beneficiaries distribution by category